IECU Mobile App
Download our FREE Mobile App from the App Store or Google Play just by searching "IECU". You'll be able to deposit checks without ever making a trip to either branch! Just take a picture of the front and back of the check and VOILA! The check will be deposited into your account just like that! Enjoy this and all other features, such as transaction history, Bill Pay, account transfers and shared branching location search all in one free app!
We Updated Our App!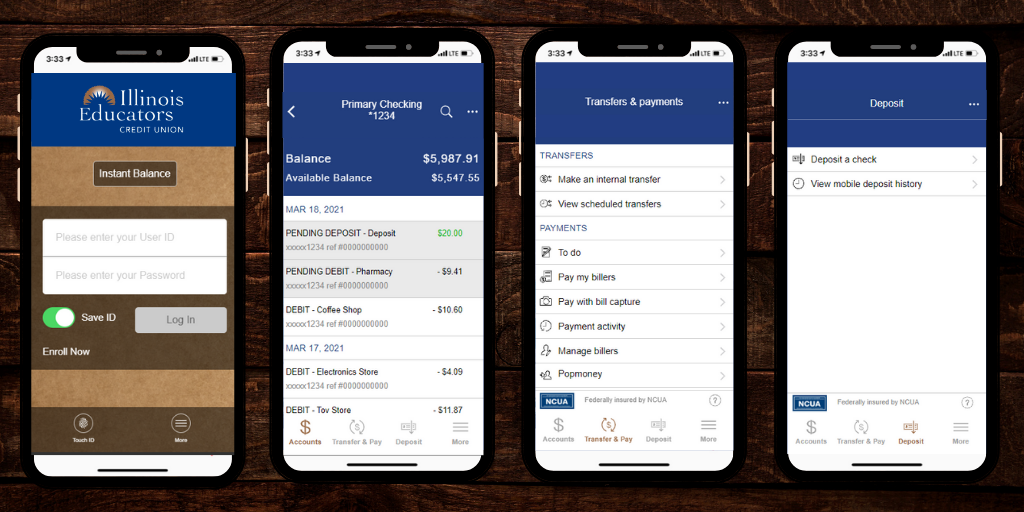 Having Issues Logging In?
With the new app, you will use your same login as your online banking credentials, but if you currently use your account number as your online banking login, you will need to change it by clicking the lock in the upper right corner when inside online banking. For security reasons, the app will not allow you to use your account number as your log in.
Have a question about features or need assistance enrolling in the app? Email mobileservice@iecumember.org for assistance from an IECU digital expert!
*All checks deposited through the Remote Deposit Capture feature are subject to IECU's check hold policy, available in the FAQ section of the app.
Go to main navigation