Mortgages
The home of your dreams starts with a trusted Mortgage Lender.
Together with Member First Mortgage, let IECU take the reigns on the technical side while you plan for the important parts, like meeting the neighbors and deciding what color to paint the bathroom. No matter what stage of life you're in, we have the experience and expertise to help you compare rates and terms, calculate monthly payments, get you pre-approved and answer any and all questions that come up along the way while you're:
Purchasing your first home Moving to a bigger home
Building your dream home Refinancing your existing home
Taking cash out of the equity in your home Purchasing a vacation home or rental property
We know you have options when it comes to home loans. That's why we make sure that every IECU Mortgage is completed fast by our friendly home loan experts using flexible terms and financially savvy lending practices from the start. To save you even more time and money, our mortgages allow you to escrow for taxes and insurance.
Apply for an IECU Mortgage Get a Quote Today!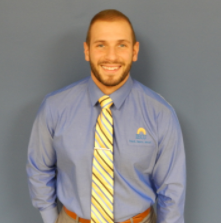 For questions on IECU mortgage products, please call or text Gaspare Gallina at (217) 528-2642, ext. 435
Home Equity Line of Credit
Back by popular demand! IECU is proud to bring back Home Equity Line of Credit or HELOC Loans! What is a HELOC you ask? This unique product allows you to use the equity in your home to accomplish any number of your goals. Got an itch for a gourmet kitchen? Maybe a pool for those hot summer days? Perhaps putting your kids through school? IECU's HELOC will allow you to draw funds from your line for up to 5 years. Then to help keep the payments affordable, you will have 15 years to pay the balance back! Your home already does so much for you, why not allow the equity that you have in it to work for you!
Sound like the product for you??
Please call, our HELOC experts at 217-528-2642 or
*HELOC's are currently only offered in the State of Illinois
---
NMLS #807421
Go to main navigation