Online Bill Pay
We've Made Paying Bills EASY and FREE!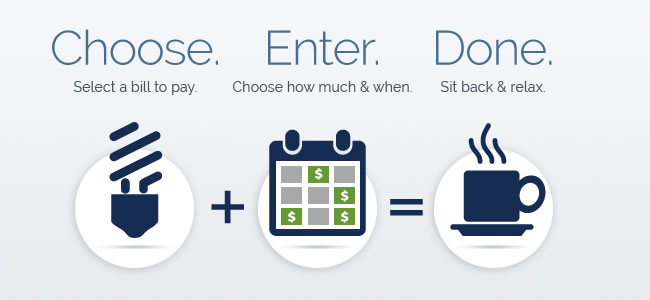 What if there was a way to pay your bills online 24 hours a day, 7 days a week at NO COST? While we can't make the actual payment disappear (trust us, we wish we could too…) we make handling your bills a lot less annoying and a whole lot easier by keeping everything in one place. Located inside online banking, you'll never have to waste money on stamps or risk your payment getting lost in the mail again.
Completely free

Available to all IECU members with a checking account

Set up automatic payments to never miss a payment again, or pay when it fits your schedule

Pay bills from different accounts

Pay bills from anyone, including utilities, your dentist, or even the babysitter

Set up payment reminders

Send bills straight to your bill pay account instead of waiting for the mail
IECU is continuously looking for ways to save our members time and money and we've done just that with our FREE online bill payment service.

Worried your payment won't arrive on time? Don't be. If you schedule your payment according to the terms and conditions of the service, and it arrives late, any late charges (up to $50) will be covered by IECU.
Go to main navigation