Visa Credit Cards
IECU makes choosing a credit card easy. Other financial institutions trick you with hidden fees, miles of fine print, variable rates and just too many options to choose from! Luckily for you, IECU looks at credit cards differently by offering:
Your APR* will never go up if you miss a payment

Earn 1% cashback on your purchases

NO annual fees

NO balance transfer fees

NO transaction fees

NO minimum balance finance charge

25-day grace period on purchases

Flexible credit limits to fit your lifestyle

Rates as low as 12.9% APR*

24/7 access with up-to-the-minute transaction and payment history, pending activity and custom email alerts

EMV chips for additional payment security
Don't be fooled by introductory rate credit cards whose low rates only apply for a few months before skyrocketing or only apply towards certain purchases. Choose the only card that's as flexible as your lifestyle while building your credit history all at the same time: the IECU Visa Credit Card!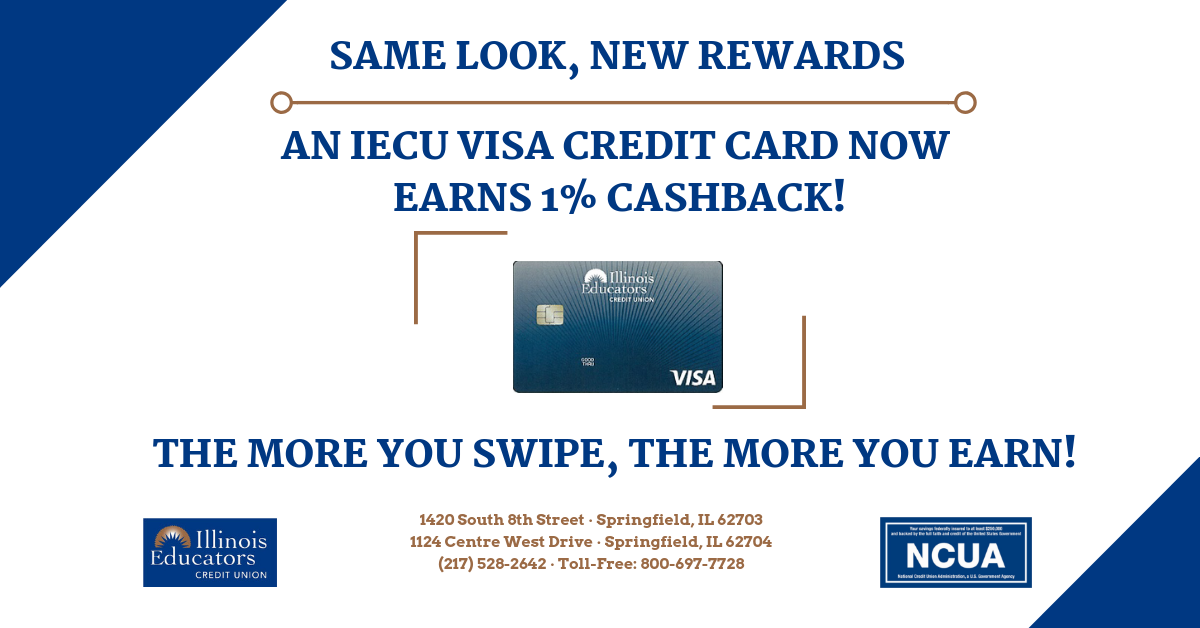 Apply for an IECU Visa Credit Card!
Apply for an IECU Visa today and start saving tomorrow! The process couldn't be easier. Apply online and we'll take care of the rest! Upon receipt, an IECU Loan Officer will contact you as soon as possible to discuss your options!
*APR=Annual Percentage Rate. All rates subject to change without notice. Rates, terms and conditions vary based on qualifications and collateral. All loans are subject to approval and eligibility and must fall within IECU Lending Guidelines. See an IECU Representative for more information.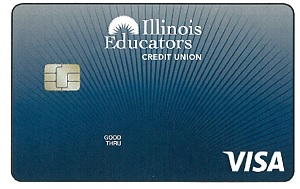 Start/Restart Credit Cards
If you've had issues getting approved for a credit card in the past, a Restart Credit Card is for you. We are here to help, no matter your current financial situation, and are able to do so with interest rates much lower than those offers from predatory lenders. We know that mistakes happen and are happy to help get you back on track in any way we can without judgment.
Everybody gets their start somewhere, so let IECU be the place you get yours! If you've never had a credit card before, an IECU Start Credit Card is the product for you! Simply pay your balance on time and watch your credit start to build!
Restrictions:
Maximum loan amount of $15,000 vehicle loans and $750 Visa credit limit

No Federal or State tax liens or back due child or spousal support

At least 12 months of consecutive full time employment

Any open collections or civil judgment must be approved by a member of Executive Management.

All bankruptcies must be discharged a minimum of 3 months.

All other underwriting guidelines apply.
Other restrictions apply. Please see an IECU Loan Officer for more details. To open a Start or Restart Loan, an individual must meet the standard IECU membership eligibility requirements. A Member Services Representative can discuss these with you, or view a detailed list on our Membership page.
Go to main navigation