Your Branch on Your Time
Banking on the go is easier than ever with updated mobile options from IECU! You can access your accounts through our updated mobile banking app to stay on top of your finances.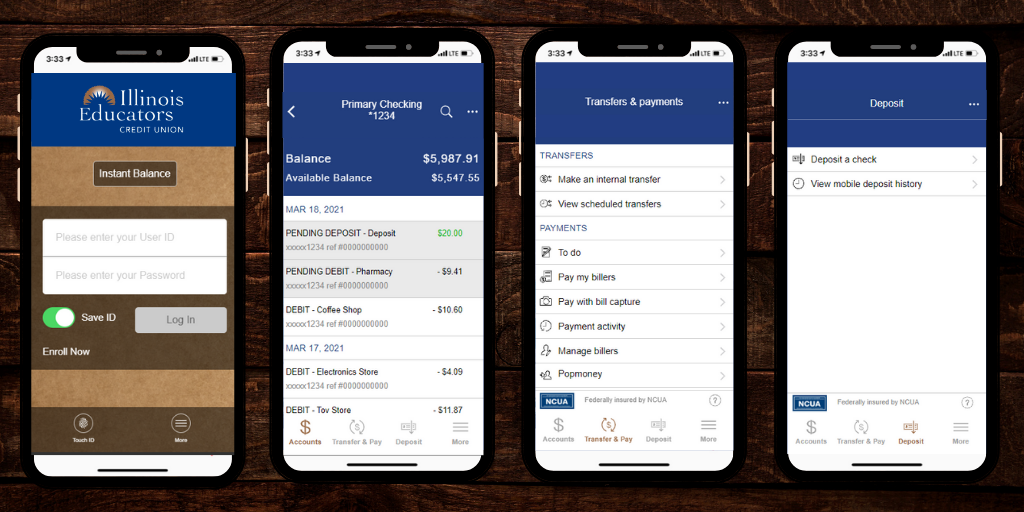 With our new mobile banking experience, there are some changes that will affect the products and services we provide to you. We want you to be aware of these changes and ask that you to carefully read this blog to help ensure the transition to the new mobile experience, causing you as little disruption as possible.
If you do not currently use the mobile app and only use online banking through our website, this will not interrupt online banking services.
How do you download the app?
If you have our current app, you will need to delete it and download the new one from the app store to your phone. You can find it in Apple App Store and Google Play, by searching "Illinois Educators Credit Union" or clicking the appropriate button below.
How do you log in?
You will use your same login as your online banking credentials, but if you currently use your account number as your online banking login, you will need to change it by clicking the lock in the upper right corner when inside online banking. For security reasons, the app will not allow you to use your account number as your log in.
If you are currently not an online banking user, click here to enroll on our website or give us a call!
Why Are We Changing?
This new platform will feature a wide range of new and upgraded tools and services such as Bill Pay and CardValet right inside the app. These new features are designed to make it easier for you to manage your money—anytime, anywhere. And with every upgrade, we added stronger security. This provides you with more peace of mind knowing that your money and personal information is safe
Be sure to download the new mobile app today before the old one is disabled on April 30, 2021
« Return to "IECU Mobile App"
Go to main navigation